Vintage Flower Brooch, Attributed to Cartier
Cartier, 1950s
** SOLD PIECE **
Beautiful day and night, Tremblant brooch attributed to Cartier. An iconic jewelry piece attributed to Cartier Paris, during the post war period in the 1950's. is hand crafted with impeccable details in solid 18 kt yellow gold and is designed with organic floral motifs. have five hinged movable petals and the diamonds are set at the flower's pistiles, with the technique called, en tremblant. while unfolding the five petals of gold gauze, a trembleuse heart of diamonds and a Star Ruby arises.
Brand: Cartier

Metal: 18K Yellow Gold Circa: 1950s
Reference:

BVJ446
View full details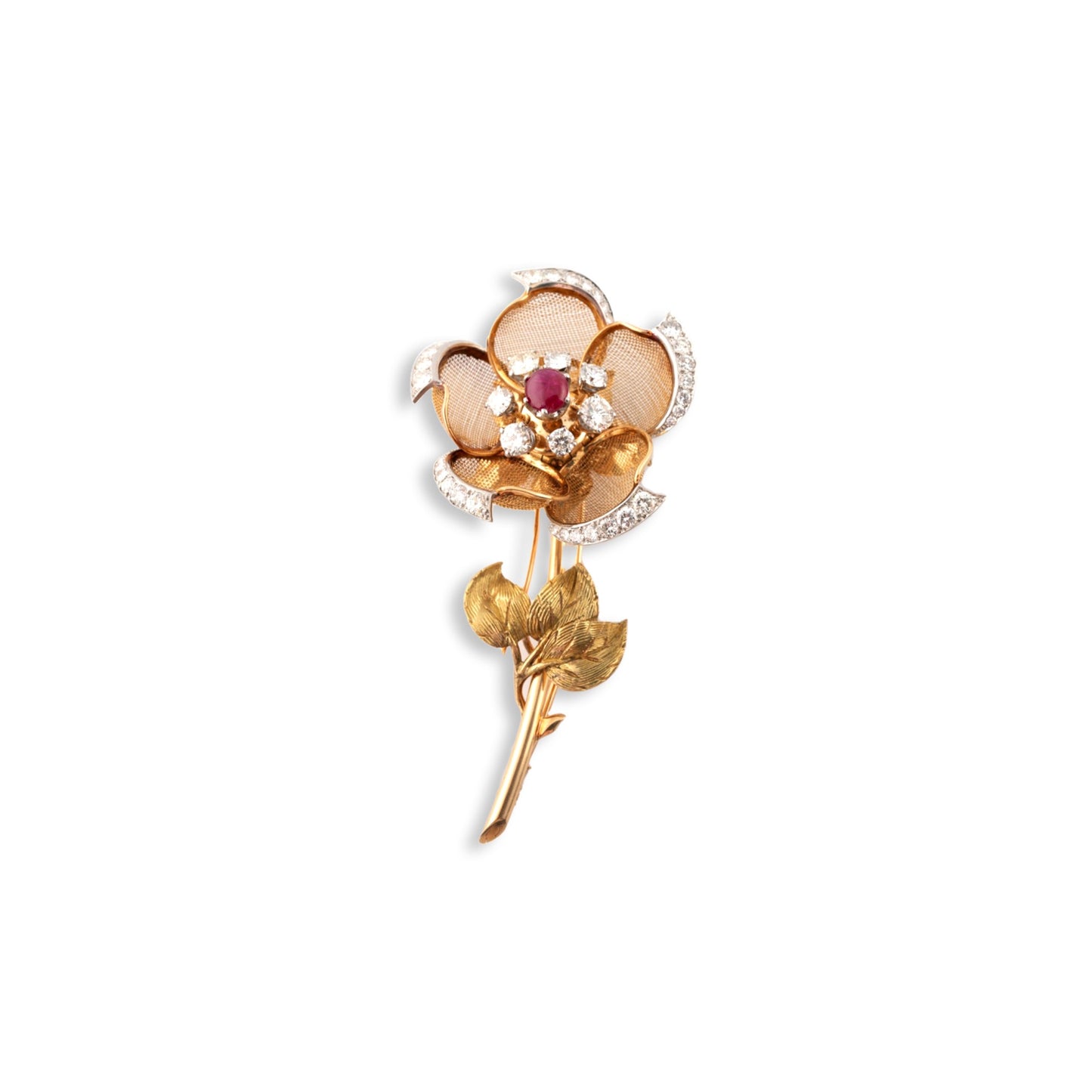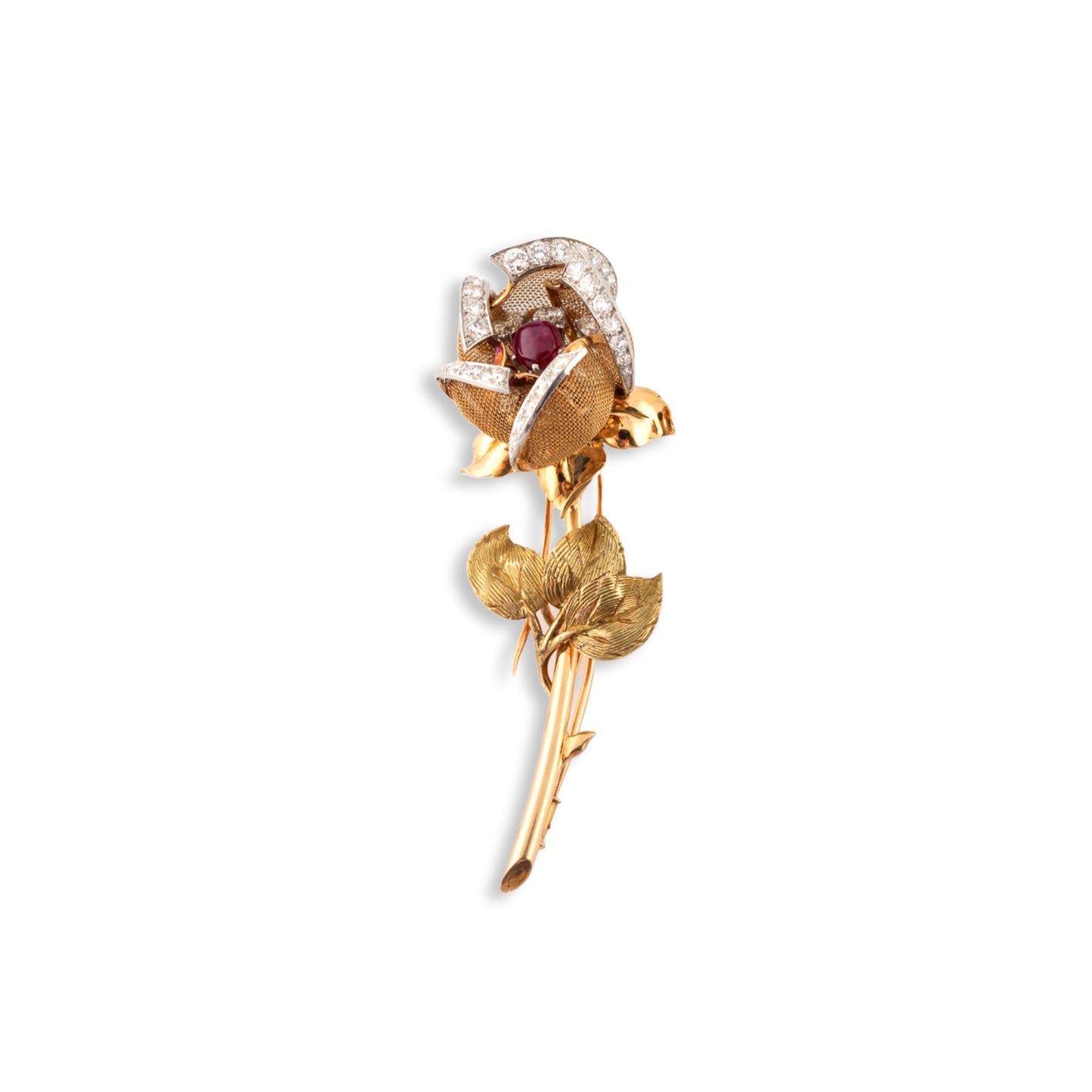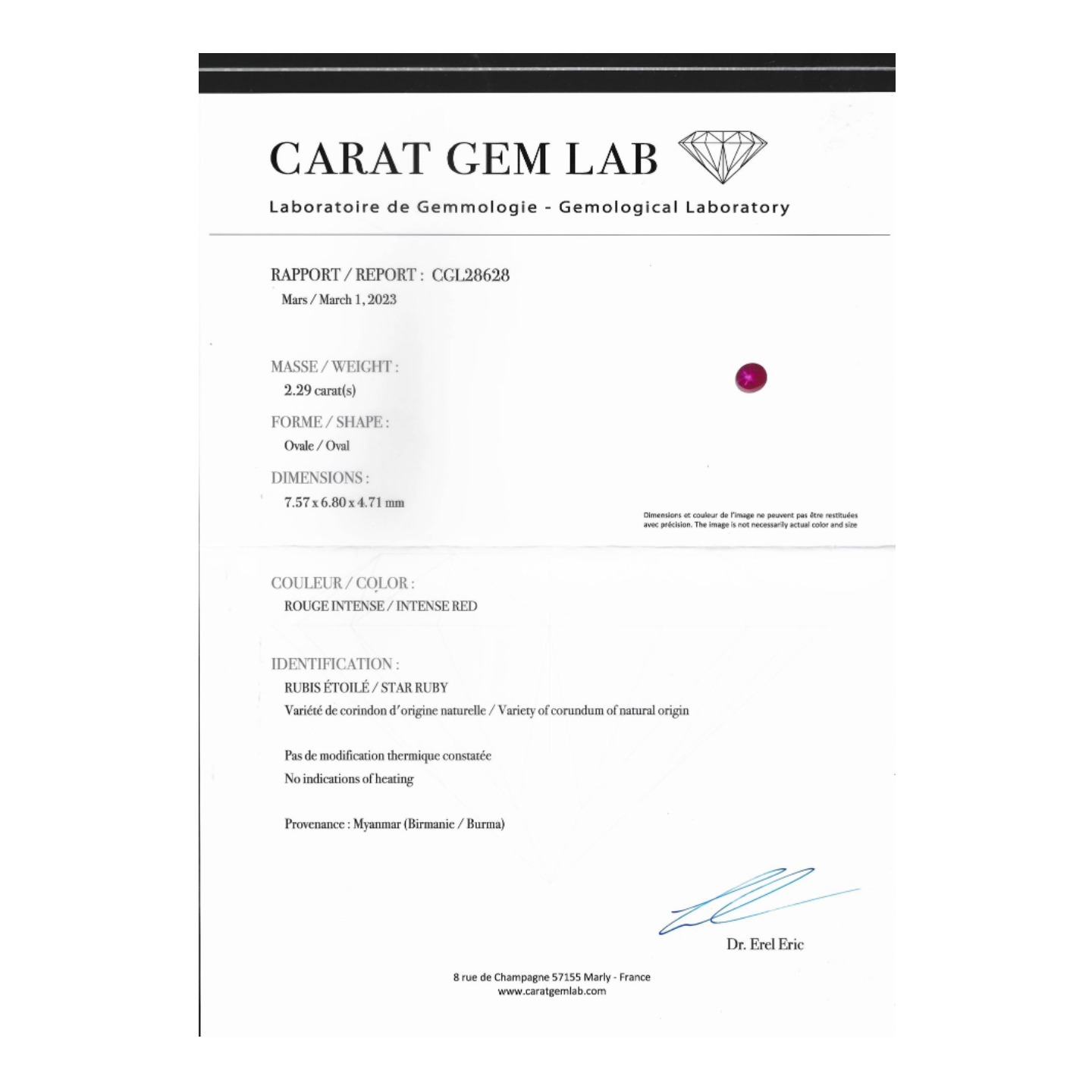 Certificate of Authenticity

Authenticated and appraised by the expert team at Bakhache Jewellery, each gem comes with a certificate of authenticity, promising a timeless legacy of excellence. Our devoted gallery personnels are eager to share the intricate details and captivating narratives that breathe life into each stunning jewel.

Unparalleled Service

Our dedicated team of expert Advisors stands ready to guide you through a realm of unparalleled elegance, offering meticulous attention to your desires and preferences. From selecting exquisite pieces to curating unique designs that resonate with your distinct style, our concierge service ensures every step of your experience is marked by refinement and exclusivity. Whether it's jewellery or silverware, we're here to elevate your journey.
Cartier
Cartier is a French luxury goods conglomerate which designs, manufactures, distributes, and sells jewellery and watches. Founded by Louis-François Cartier in Paris in 1847, the company remained under family control until 1964. The company maintains its headquarters in Paris, although it is a wholly owned subsidiary of the Swiss Richemont Group. Cartier operates more than 200 stores in 125 countries, with three Temples (Historical Maisons) in London, New York, and Paris.

Cartier is regarded as one of the most prestigious jewellery manufacturers in the world. The company has a long history of sales to royalty. King Edward VII of Great Britain referred to Cartier as 'the jeweller of kings and the king of jewellers.' For his coronation in 1902, Edward VII ordered 27 tiaras and issued a royal warrant to Cartier in 1904. Similar warrants soon followed from the courts of Spain, Portugal, Russia and the House of Orléans.