Vintage Charm Bracelet
Year: 1950s

** SOLD PIECE **

9 Kt yellow gold charm bracelet comprising a curb chain bracelet, suspending nineteen charms including a ballerina, an 'I LOVE YOU' charm, a viking ship, a purse, a jug, a St Christopher's medallion, a well, a cowboy hat, a '21' charm, a tankard, a teapot, a candlestick, a top hat, a harp, a high heeled shoe, a gnome holding a cauldron, a thistle, a set of cutlery, and a key

Metal: 9K Yellow Gold

Circa: 1950s Reference:

BVJ342

View full details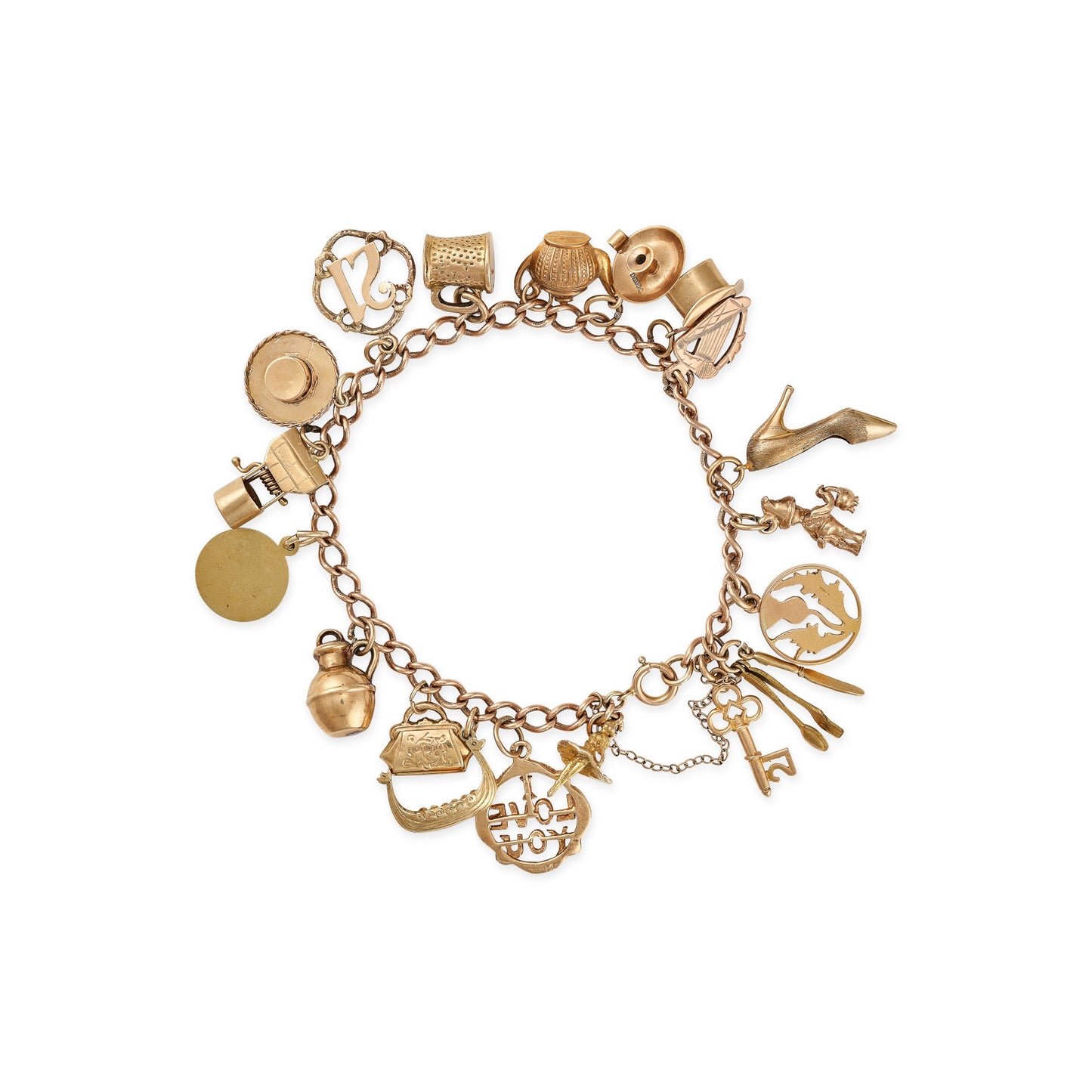 Certificate of Authenticity

Authenticated and appraised by the expert team at Bakhache Jewellery, each gem comes with a certificate of authenticity, promising a timeless legacy of excellence. Our devoted gallery personnels are eager to share the intricate details and captivating narratives that breathe life into each stunning jewel.

Unparalleled Service

Our dedicated team of expert Advisors stands ready to guide you through a realm of unparalleled elegance, offering meticulous attention to your desires and preferences. From selecting exquisite pieces to curating unique designs that resonate with your distinct style, our concierge service ensures every step of your experience is marked by refinement and exclusivity. Whether it's jewellery or silverware, we're here to elevate your journey.