Rose Dior PRÉ CATELAN Ring
Dior, 2015
** SOLD PIECE **
18 Kt 'ROSE DIOR PRÉ CATELAN' RING, Modelled as a pair of carved rose quartz rosettes, the petals inlaid at intervals with brilliant-cut diamonds to openwork shoulders decorated with a bee and foliate motifs accented with diamonds.
Brand: Dior

Metal: 18K Rose Gold Circa: 2015
Reference:

BVJ426
View full details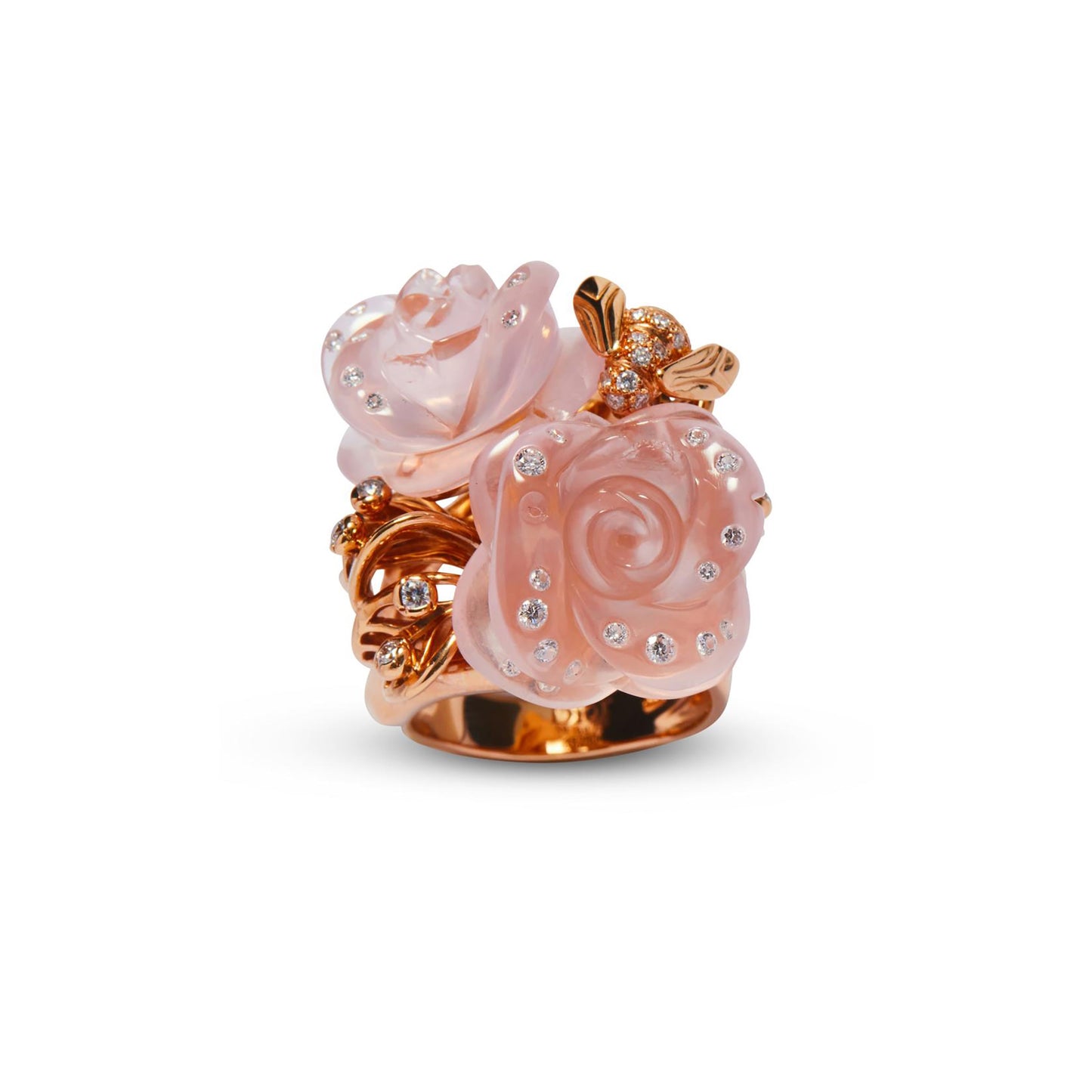 Certificate of Authenticity

Authenticated and appraised by the expert team at Bakhache Jewellery, each gem comes with a certificate of authenticity, promising a timeless legacy of excellence. Our devoted gallery personnels are eager to share the intricate details and captivating narratives that breathe life into each stunning jewel.

Unparalleled Service

Our dedicated team of expert Advisors stands ready to guide you through a realm of unparalleled elegance, offering meticulous attention to your desires and preferences. From selecting exquisite pieces to curating unique designs that resonate with your distinct style, our concierge service ensures every step of your experience is marked by refinement and exclusivity. Whether it's jewellery or silverware, we're here to elevate your journey.
Dior
Founded in 1947, Christian Dior differed from many designers with his use of jewelry. Dior believed that jewelry was as much a part of fashion as clothing. The jewelry for each look was designed in detail for his collections. By 1948, Dior had opened a fashion house called "Dior Costume Jewelry" in Germany in 1948. In 1957, Christian Dior died at the age of 52, leaving Yves Saint Laurent as creative director. Saint Laurent then took control of jewelry design for Christian Dior SE. In 1998, the fashion house announced its official jewelry division called "Dior Joaillerie." Dior jewelry, from the beginning, was very much inspired by nature. Many designs since the late '40s featured depictions of animals and floral motifs.